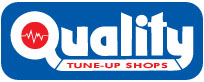 SERVICES

We do more

There's a huge difference between 

Quality Tune-Up and our competitors. First off, we offer a wide range of engine, transmission, and overall vehicle maintenance and repair services. We offer certified smog service & repair. We can even maintain your vehicle's warranty. We're about a lot more than just oil changes.

And we're pros

Secondly, our people are highly trained technicians. Many hold difficult-to-attain, specialized automotive certifications.

And unlike the expensive service departments of car dealerships, you get to talk directly to the technician who is working on your vehicle—who many times is the owner himself. 

© 2011 Quality Tune-Up Shops 

Auto Care Center Since 1976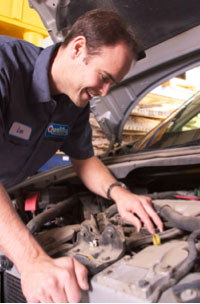 Just ask, we'll answer

We invite questions, we want to build your trust—after all, we're a part of the neighborhood. But we know it's our work that is the final test, which is why we're so proud that the vast majority of our customers have been coming back to us for years.

So check out the services we have to offer. And then come in and introduce yourself. We'd like to get to know you and your vehicle—and prove you made the right move.